This homemaker happily took a short road trip. It started
here . . .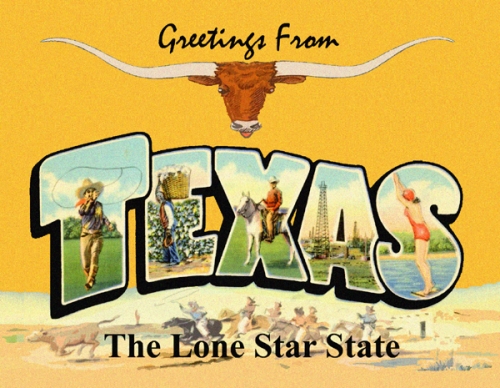 We love our state of Texas. There are wonderful things to do here. It's a great place to live. The weather most of the time is pleasant. When it's not we are thankful for A/C and heat!
Over the weekend we took an impromptu road trip to . . .
I've never spent much time in Oklahoma. I've driven through the state a few times.
There is a lot to do and enjoy in the state. More to share in another post.
We had a wonderful time. I got a few pics. Starting with the motel . . .
Which we actually stayed in a total of 15 minutes. Sorry I am keeping you on the edge of your seat. But I loved the print above the bed and had to share it. More on the fiasco in another post.
And then there was this room/bed. . .
Perfect for three sets of feet. To kick back and watch a little t.v. and share video's on the Kindle for a few hours.
Three generations . . .
The wall decor was much better in the first motel.
We had a lovely short visit with our son and grandson. They were traveling from Missouri to Purcell, Oklahoma to deliver horses that my son had started to the trainer.
It was a short but very fun visit. And so this Homemaker is/was really happy even without a regular HHM post!
Come back tomorrow for my Wordless Wednesday post and add a caption to the feet photo!