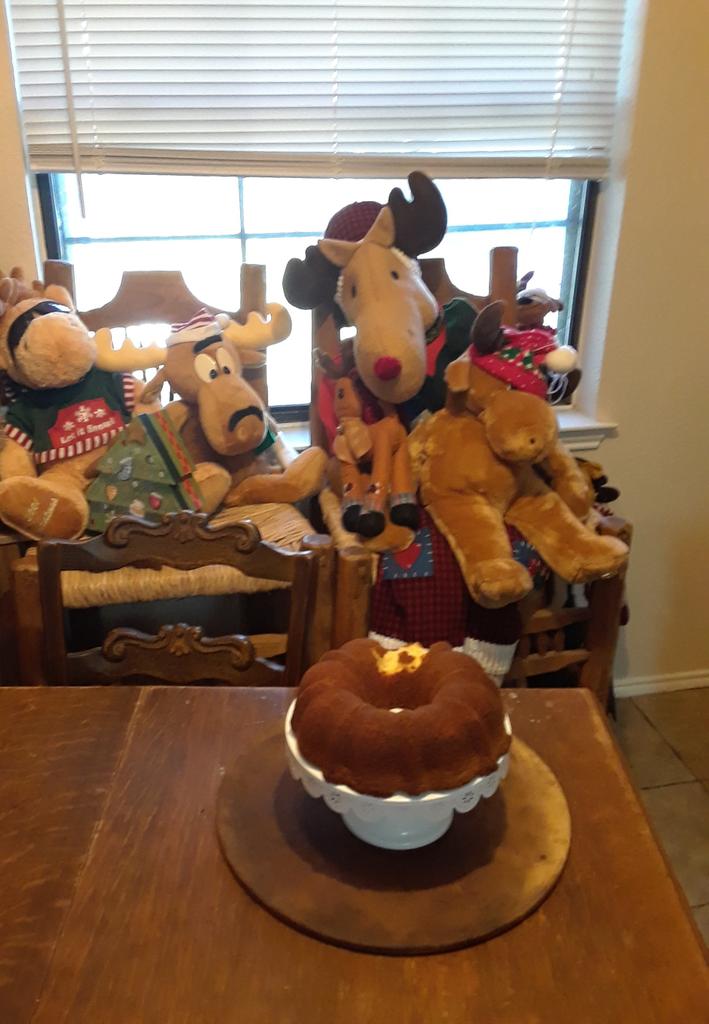 Did you catch this photo on my Wordless Wednesday post?
There were some great ideas for a caption but 1 caught my attention because it was exactly what I was thinking!
The kind of funny thing was I was trying to take a photo to show
my breakfast and the book that I was reading on Saturday.
But the cake just kind of took over. So your wondering who took
I have to admit it was me. Yes. It was an odd thing for me to do and an odd way it happened.
Last week one of my clients asked me to make a bundt cake for her sons birthday. A Sock It To Me Cake. She shared the recipe and
Wednesday morning I stirred it up and left it sitting on the counter cooling.
That afternoon The Cowboy helped me get ready to leave and put the cake in the cake taker an I delivered it to the client.
When I returned home what did I find on the counter? Not the
lemon cake for my mom it was the Sock It To Me Cake. I had baked my mother the lemon cake the day before.
Is exasperated! Almost in tears because I need to cook supper but I turned around and headed back out to deliver the real cake.
I knock on the door with cake #2 and the 15 year old birthday boy just shrugs and we exchange cakes.
Driving home it's almost 6:30 by now. I am sure your guessing it.
I was so starving I reached over and grabbed a hunk of cake. It was so tasty I got another bite and ate it on my way home.
And so the mystery is solved. The mooses didn't eat the cake.