Do you feel like your dinner menus are just plain boring?
Do yo
u feel like you cook the same thing over and over?
Maybe we should start a club because so do I!
Or at least have a party!
I planned on starting something new this week. And then things ot
totally off track! I was planning on posting my menu on Monday and then tracking it during the week to help me stay on track.
And now it's Thursday. Let's see how I've done!
Starting with my planned menu . . .
Monday-cup of leftover gumbo from the weekend
Hamburgers and a few fries
My fault I forgot we were suppose to take the MIL to Cracker Barrell
It really was a yummy meal and a huge blessing because I had a long hard day at work
Tuesday- Taco Tuesday
We did have the burgers and fries we planned for last night
Wednesday- Sounds like a good night for chicken
Again off track. Pizza tonight because we bought dough at Trader Joe's on Monday and have to cook it!
Thursday -kid friendly Pizza (make your own)
Planning on pushing Tacos to tonight have to use up leftover lettuce from
Friday- Steak,baked potatoes and salad
I have the steak in the freezer, potatoes on the shelf and salad is easily picked up on the way home from work. Maybe 1 out of 5 this week!
So not only is my menu boring I can't even stick to it!
Concerning staying on track I think I need to print the menu that I plan. I am always forgetting what I planned and then at the last minute
throwing something together.
I used to write out the menu and then post on the fridge. I was
able to stay on track better.
A bright and cheerful menu would be nice to look at.
Maybe the Cowboy would pay attention to it.
Some days he gets a wild hair and decides to cook something.
Like the day he cooked meatloaf using a recipe he found on the inter-net. It wasn't a 'keeper'. And he doesn't even like meatloaf
so that was just totally random!

I'm tired of feeling like this. So I am on a quest to come up with some good ideas for meals.
And to stick to my plans. It's gonna be a long hard road I think!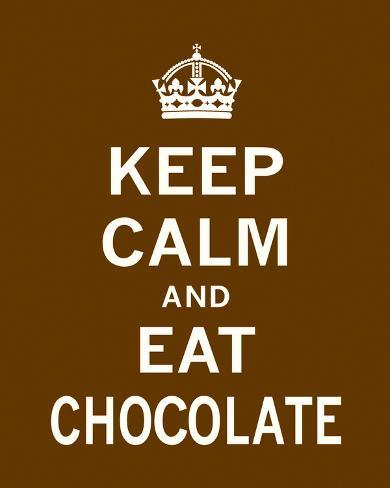 Or maybe I'll just eat Chocolate!