I hope your having a wonderful weekend
Today I am sharing my Happy Homemaker post
I'll be linking with Sandra on Monday
Happy Homemaker Monday is a fun link party. Sandra provides
prompts and I add a few of my own. Come over and join the party.
The Weather
There is not a lot better than springtime in Texas. It is gorgeous.
We might have a little rain tonight and tomorrow but otherwise it
Right Now I Am
I am thinking that I am happy and blessed to be where I am. I went
out earlier to buy a few more seeds to plant. I went to walmart
because they have some seeds for .20. I couldn't even find a cart
everyone it seems was shopping for plants! Spring time awe.
Something fun to share
I found this fun party option. It is a website that provides kits
to do murder mystery parties. Kind of like the places that do the murder mystery dinners. Only you do this at home.
I was goolging St Partricks Day and this sight popped up with it's
St. Patricks Day Murder Mystery. The kit costs $39.77.
Complete instructions on how to coordinate the investigation of Patrick Flaherty's death.
Roles for all suspects that include family backgrounds and recollections of events surrounding the crime.
An invitation to the St. Patrick's Day party honoring Patrick Flaherty.
Instructions for the undercover detective, and a letter from the Blarney Police Department explaining the investigation.
A series of written clues that can be exchanged or revealed at critical moments.
Key supporting information such as a map of Flaherty's True Green Plant Nursery, the coroner's report, and the last will and testament of Patrick Flaherty.
"The Denouement" that is revealed at the end of the investigation and ties the event together. Remember: MOTIVE, MEANS and OPPORTUNITY will point to the guilty party.
It is downloadedable. I thought this was really fun. I need to gather some friends together and a party. There are all kinds of options.
Check it out
here
.
A new blog to share
Have you found Jennifer Houghtons blog? She does amazing over the top holiday decorations! I want to live in her house.
The kitchen table is lovely. And the grand entry . . .
Gorgeous! Peter would love it here. Click here to see the post.
On the to do list
Work on the front flower beds now that the veggies are basically all in at least for now.
Spend more time this week getting posts written.
Need to introduce Domino (my dog) and start her posts
Add some new training she has accomplished sit, stay, kiss.
Work on quilts for the wedding #TexasWedding
My Ta Da Moments
Planned/planted Sun Flower seeds for a house for my grandson
Made it through the work week just barely!
Made it through the planned menu!
On the menu
I haven't planned the menu yet. This week will be The Cowboys
first week off work. He will now only be working on Saturdays.
I/we have been so successful the last few weeks staying on target with the menu since he has agreed and helped me plan it.
We'll be planning it tomorrow and I'll post then.
Updated Monday we finally got around to it!
Monday-Chicken Fried Steak, Mashed Potatoes and Corn
Tuesday-Beef Tips and Rice, Green Beans, Salad
Wednesday-Pintos and Cornbread
Thursday-Mom's (MIL) Fried Rice like nothing you ever had totally not 'real' fried rice but very yummy.
Friday- Pork Carnita's Street Taco's, Bean Soup from leftover beans
In the garden
No pics today. Trying to keep this post a little shorter. And actually things are changing almost daily.
I am happy to report I have potatoes coming up in all three baskets.
My zinnia's are coming up.
I went ahead and bought 3 tomato
's last week.
Lots of flower seeds are planted to take over when the pansy's begin to wither.
A new linky party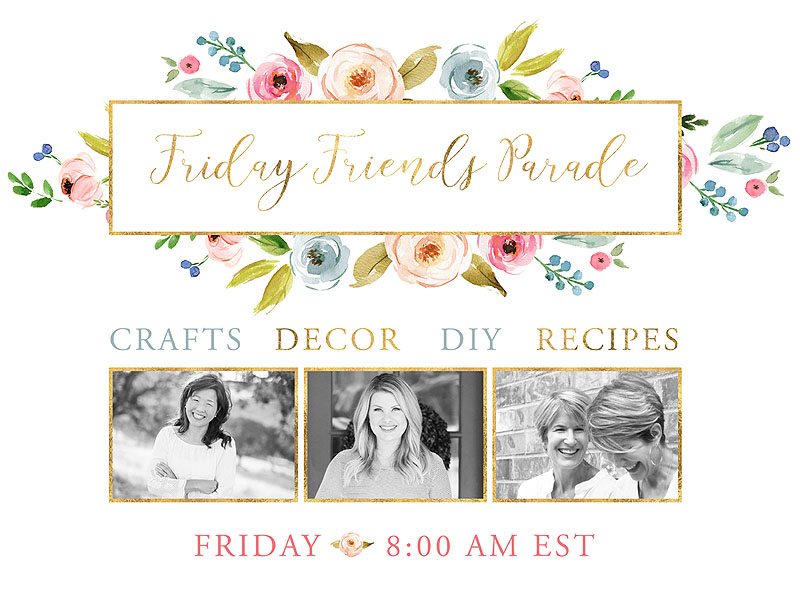 This is a new one I found this morning. Click here.

In the craft basket
I've been cutting scraps into squares. My bin was overflowing!
I've been working on a new foundation type scrap quilt for the wedding.
Here's one I want to try too. A perfect and fast scrap quilt
I love the use of small pieces and that there are no matching seams. I also loving quilting in straight lines. This one is for sale on Etsy. Click here.
Fabulous Features


New to the party Gwin Gal shares about storing bird seed Click here to visit the
blog.
Carol at Comfort Spring Station always has some delightful
things to share for the upcoming holiday.
Click here to visit Carol and see this post.
From the camera
Her favorite toy. She is 2 now I guess and still chewing. See the
stuffing in the top of the photo! This toy has lasted since Christmas!
Devo./ Scripture