I am a Happy Homemaker in Texas
Linking with Sandra for Happy Homemaker
The weather is gorgeous here. Days begin around 60 and then warm up to upper 70's and 80's. Perfect for . . .
Naps in the sun.
Right Now I Am
Way behind on getting this post written. I went out early to look for plants and stopped at the grocery store. Found tons of bargains but had to divide up packages to make smaller servings for 2.
On my reading pile
And way too many on my phone . Here's the short list
Night Break by Corey Decevito (for fun)
I'll Be Home For Christmas by Melissa Storm (for fun)
Cake And Punishment by Maymee Bell (to review)
Murder at the Mushroom Festival by Janet Finslivery (for review)
Picked Off by Linda Lovely (for review)
In the kitchen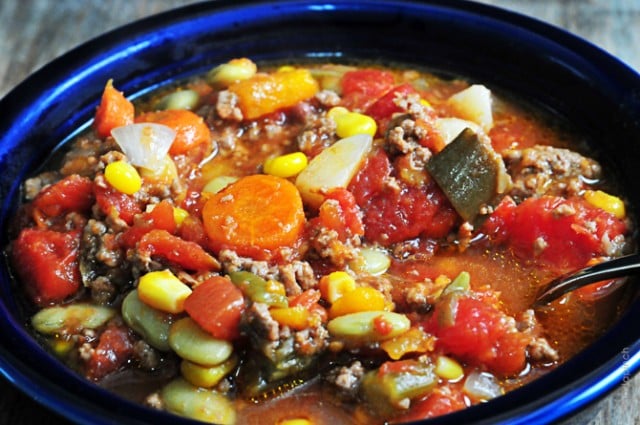 This soup looks so good. I am going to try to make it tomorrow for my lunch during the week.
Go here for the recipe
Monday- Leftover Lasagne w/ side of Spinach Alfredo, Salad
Tuesday- Mom's Fried Rice, Salad
Wednesday- Baked Cod, Coleslaw, Long Grain Wild Rice
Thursday-Beef Stroganoff w/ Noodles, Green Beans, Salad
Friday- Teriyaki Chicken Lettuce Wraps, Egg Rolls, Soup
I got the menu finally completed on Monday. The Cowboy
and I had a super busy weekend!
Monday- Beef Tips and Rice, Salad
Thought I had meat in freezer. Nope. Found Cube Steak on sale at store so we had Chicken Fried Steak, Mashed Potatoes (box ick) and canned corn. (not my favorite either)
Tuesday - Pinto's and Corn Bread ✔
Wednesday - Roast w/ Potato's and Carrots
✔
Thursday
- Mom's Fried Rice
Steak on sale! Ceasar Sald, Fresh Fried Okra. Yum. Yum.
Friday -Bean Soup from leftover Pinto's
✔
Pork Carnita's Street Tacos
Pinto's (not soup) Steak tacos's from leftovers
In the garden
Same as last week.
I am adding today (I hope if I get the soil read) corn and
another round of green beans to be planted by the squash.
I am doing everything suggested to keep squash bugs away.
Working on the front bed adding a few annuals and some bulbs.
I have Zinnia's and marigolds seeds sowed.
Something fun to share
New for the blog. I hope you'll join me. In April and May
I will be featuring your posts about your town or state.
I don't do anything small. I am hoping to featuring a post from
every state.
Please join me and leave me comments and links to posts about your home town or state.
A new blog to share
I stumbled onto Mary Jane at the BeeHive Cottage when I
was looking for homemade soap. She has a charming blog.
I hope you'll go by and visit. You'll be delighted.
Click here.
On the to do list
Working on posts/visiting blogs for the Home Town Tour
Working on posts about Domino and pet (dog) adoption
Time in the garden
Sadly I don't think I really have a Ta Da moment.
.
Click here
Fabric scraps and lots of crochet patterns. I need to buy yarn.
Features from the Fabulous Party
New to the party this week. Trisha shared this charming little fun place to shop in Idaho. Click here to visit Trisha's blog.
Lesley shared yummy homemade graham crackers. Click here.
From the camera
Fun times. Playing Clue on Thursday night.
There was no link. Found on Pinterest