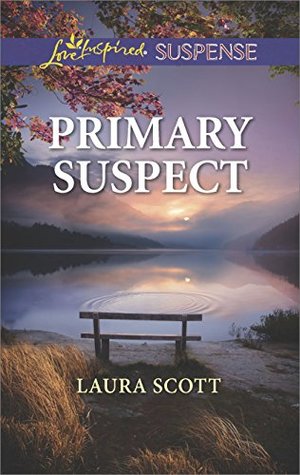 About the book
When fire investigator Mitch Callahan is attacked at a crime scene, he's shocked to uncover the body of a slain ex-girlfriend — and realize someone's framing him for murder. Widowed ER nurse Dana Petrie believes Mitch is innocent, and not just because he makes her feel alive again after tragedy marred her past. But is she willing to risk everything only to love and lose again
.
And I thought
Laura Scott wastes no time pulling the reader into this romantic Suspenseful thriller that keeps you turning pages to the end.
The main characters Mitch (the suspect) and Dana a nurse who happens to be the widowed wife of Mitch's last partner are thrown
together trying to solve the murder and clear Mitch's name.
At the same time they are running for their lives when the bad guys seem to show up at every turn.
Primary Suspect is book 4 in the Callahan Confidential series.
Each of the other books feature Mitch's family. Each book is
written as a stand alone.
I enjoyed meeting the
brothers Miles and Mitch as they helped Mitch solve the mystery and put puzzle pieces together and find the real criminals.
Primary Suspect
was a great read and
is a
Love Inspired Romance
from Harlequin.
I enjoyed the suspense and the romance.
I received a complimentary copy.
This review will appear on retail sites and Good Reads.
Pre-order the book