Welcome to Day 1 of The Hometown Tour. I started this project
to get ideas and make plans for our new Journey on the road.
We've been making plans and doing research on motor homes.
Talking, thinking and planning about downsizing. Learning how it all works and much more. I have lots to share. But this month I want to talk about destinations. Because it's vacation time. I thought if you haven't made firm plans that you might want to add some of the places I'll be featuring to your on travel agenda.
We are starting our Journey visiting Waco, Texas.
For us it's a super short trip. From the DFW area it's just a hop a
skip and jump to the fun town of Waco.
Just in case the only thing you know about Waco is you have to visit the Silos and Magnolia Table. And maybe hanging around on a corner by one or the other to get a glimpse of a celebrity.
Let me tell you there is much more. Click here to see a video
provided by the Local Chamber of Commerce.
Waco is a small town about the size of Manhatten with about
200,00 citizens. Waco is a happy/festive city. We'll get more into that later. But first I wanted to point out one of it's landmarks
The Alico Building is a rather interesting building. It's been around a long time. Built in 1911 and was the tallest sky scraper
south of the Mason-Dickson line. It was/is 22 stories.
As a side note in 1953 Waco suffered a devastating tornado that killed 114 over 500 other buildings in town were either destroyed during the storm or were later when it was realized they were beyond repair.
I visited a couple websites and found some interesting info. about
Waco has a fun calendar of year round events.
Brazos Nights
Waco's free concert series has been bringing out locals for live tunes by world-famous bands, good food, and great times for 30 years. Although typically a summer series that kicks off with the Cinco de Mayo Fiesta, the series sometimes starts as early as early-April to accommodate the schedules of the performing acts.
101 N. University Parks Drive
Waco, TX 76701
---
Pints in the Park
A riverfront festival featuring live music, craft beverages, some of Texas' best barbecue and backyard games.
Brazos Park East
Waco, TX 76704
---
June
Juneteenth Family Fun Day
Head to Brazos Park East on this holiday celebrating the end of slavery for live music, food, kids' activities, health services, parade, and more.
3516 North M.L.K. Jr. Boulevard
Waco, TX 76702
---
4th on the Brazos
Now held in Touchdown Alley next to Baylor's McLane Stadium, Waco's Independence Day bash gives you food trucks, live music and a fireworks extravaganza over the waters of the Brazos River. Admission is free.
Sheila and Walter Umphrey Bridge
Waco, TX 76704
---
Margarita and Salsa Festival
Nothing beats Texas heat like a good 'rita on the rocks. Add some great country music and you're in for a great time. Join 10,000 other fans of both for this yearly festival at the Extraco Events Center.
4601 Bosque Boulevard
Waco, TX 76710
---
Waco Cultural Arts Fest
Which arts are represented at the Waco Cultural Arts Fest, you ask? Answer: pretty much all of them. This yearly fall festival is actually six festivals in one: ArtFest, WordFest, DanceFest, FilmFest, ScienceFest, and MusicFest. Art lovers, start your engines.
101 North University Parks Drive
Waco, TX 76701
Heart of Texas Airshow
Listen to the roar of high-powered aircraft soaring above Waco at the Heart of Texas Airshow. Historic aircraft such as the World War II-era P-51 fly with modern military jets in numerous demonstrations throughout this event, held for two days in mid-September at the TSTC Campus Airport.
Waco, TX 76705
---
Heart O' Texas Fair & Rodeo
This Waco fair is a full week in October of PRCA rodeos, livestock shows, cook-offs and crafts competitions, and carnival rides and food. Big-name music acts also take the stage for live concerts in the Music Zone.
4601 Bosque Boulevard
Waco, TX 76710
Heart of Texas Wine and Food Festival
Take your pick of more than 200 wines and sample cuisine from over 30 local restaurants at this annual wine festival in Waco. Typically held at the end of October, this event also features a barbecue cook-off, live entertainment, and a large silent auction.
101 North University Parks Drive
Waco, TX 76701
---
Homestead Fair
For more than 25 years, Homestead Heritage has been welcoming one and all to its 510 acres to see how their self-sufficient community lives. Try your hand at milking a cow, help raise a barn, and see master craftsmen at work making pottery, quilts, and baskets at this unique festival.
608 Dry Creek Road
Waco, TX76705
---
Eight days of holiday food, fun and cheer, Waco Wonderland kicks off with a parade, followed by a tree lighting and fireworks show at Heritage Square in downtown. A skating rink, Ferris wheel, carousel, appearances by Santa, food trucks, and more are featured in this annual event.
1700 Breezy Drive
Waco, TX 76712
One of my favorite this to do when I travel is to look at the lovely homes and cool buildings. I love architecture.
Waco has some lovely restored homes that you can tour.
House Tour Rates:
General Admission: $5.00 Senior/Students: $4.00 Military and children 6 years old and younger: free
See home page for current house tour hours
Earle-Napier-Kinnard House (1858 - 1869)
814 S. 4th St. Waco, TX 76706
East Terrace House (1874 - 1884)
100 Mill St. Waco, TX 76706
Fort House (1868 - 1876)
503 S. 4th St. Waco, TX 76706
McCulloch House (1866 - 1872)
407 Columbus Ave. Waco, TX 76706
Historic Waco Foundation owns, curates, preserves and exhibits over 6,000 pieces of decorative art, artifacts, archival material, and textiles. The permanent collection is owned by the HWF Board of Directors, held in trust for the public, and is overseen and maintained by professional museum staff. The permanent collection consists of items to be used whenever possible to augment the interpretation of the history of Waco and McLennan County, and Texas from 1795 – 1945.
The Heritage Collection
was created by prominent Waco historian Lavonia Jenkins Barnes, showcasing
a sub-collection within the permanent collection. The collection spans over a century, ranging from early Texas settlement through WWII. Many pieces belonged to early Wacoans, and consists of over 3500 garments, flat textiles and accessories.
Click here for more info.
There are several museums in Waco.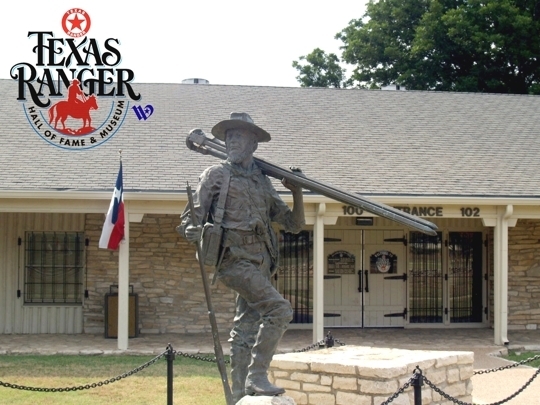 Whether your interested in history or sports or something else.
Waco has some interesting places to visit.
Texas as of late has been becoming a place to visit for the
Winery's. There are a few around Waco.
For our trip in June the Valley Mills Vineyard is on our agenda.
Click here
A perfect place to go to get us ready for our trip to New Orleans.
Lodging in and around Waco
We'll be staying here. Since Domino will be traveling with us we will be finding RV Parks that are dog friends. For our trip this month we will be staying in a cabin.
Waco is a great place to visit. It's a great place to honeymoon or at least it was in 1977. Yep it's our Wedding Aniversary month.
In 1977 we began a journey.
In 2018 we are starting a new one.