I think it's the bestest place to be. But, maybe I am a little biased.
How about coming along with me on a little tour?
We do have a lot of Cowboys. Maybe that's why I like love it.
You have to search 'em out now days. But you can find them.
The Fort Worth Stock Yards are great place to visit. You can see lots and lots of real Cowboys and Cowboy tourists too.
A daily attraction is the Cattle Drive down Exchange Street.
At 11:30 a.m. and 4:00 p.m. is a great time to visit and see the
cattle drive. To learn more about The Herd click here.
There are lots of other things to see and do.
The Stock Yards are open daily year round. Some special attractions are only on the weekend.
If you've never visited Texas or seen a real Cowboy plan you visit around the weekend. Every Friday and Saturday night you can see a real Texas Rodeo.

If you interested in traveling to Texas in January you can visit
the annual Stock Show and Rodeo at Will Rogers Coliseum.
The Stock Show isn't just about Rodeo it's kind of like a County Fair with Stock of all kind being shown and judge. A fun midway
with rides and vendors selling goods.
Fort Worth isn't just about Cowboys and Rodeo. There's much more going on here! The Will Rogers Coliseum hosts all kinds of
events from the Circus to local Dance Recitals and Graduations.
They have lots of vendor and trade shows like a Christmas in August event. And of course many horse events.
Fort Worth has some wonderful museums. All located in the same 4 block area. From Art to History to Science and Theatre.
The Children's Museum offers many hands
on activities and exhibitions.
Click here for more info. on Dyno Labs and Dyno Digging.
The Children's Museum is also home to the Omni Theatre
35 YEARS OF GIANT-SCREEN ADVENTURE
Since its opening on April 19, 1983, the Omni has earned a reputation as one of the most engaging learning environments in our community. For over 30 years, more than 10 million guests have journeyed to remote islands of the Pacific, explored deep under the ocean surface, splashed down the mighty Colorado of the Grand Canyon, stampeded across the vast Serengeti, traveled through the galaxy to the craters of Mars, and inched up the treacherous peaks of Mount Everest – all while never leaving North Texas.
With an eight-story domed screen and 30-degree stadium seating, the Omni Theater is the largest IMAX dome in the United States west of the Mississippi River. The Omni's 120-foot-wide screen places the audience in the center of the action, producing a sensation much closer to real-life than a conventional movie theater. The theater embodies a revolutionary concept in film presentation, which combines the drama of oversized film, state-of-the-art projection equipment, innovative tilt-domed theater architecture and the most sophisticated production techniques to create unique cinematic experiences.
Click here to learn more about the Omni and and other collections and events at the museum.
A favorite of our family is the National Cowgirl Hall of Fame.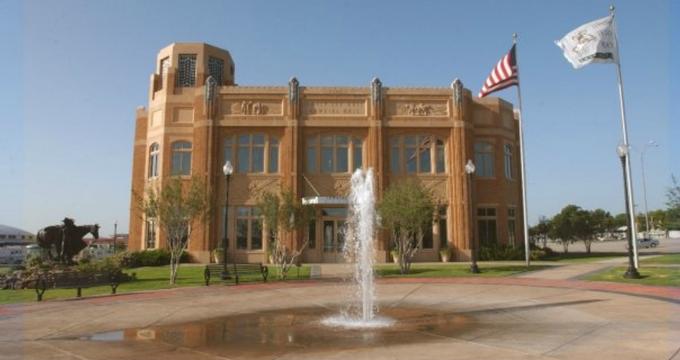 Our legendary Honorees, past and present, remind us of the frontiers we can and will continue to explore.
The National Cowgirl Museum and Hall of Fame is the only museum in the world dedicated to honoring and celebrating women, past and present, whose lives exemplify the courage, resilience and independence that helped shape the American West.
The Hall of Fame's purpose is twofold: to preserve the history and impact of western women living from the mid-1800s to present day, and to foster an appreciation for their ideals and spirit of self-reliance. These women are the legacy of legends — artists and writers, contributors to the cowgirl legacy, champions and competitive performers, entertainers, ranchers (stewards of land and livestock), trailblazers and pioneers. Today, over 200 extraordinary women have been inducted into the National Cowgirl Hall of Fame since 1975.
The 2017 National Cowgirl Hall of Fame Induction Luncheon will be held on November 21st at the Will Rogers Memorial Complex Roundup Inn in Fort Worth, Texas. For more information and to purchase tickets, please contact Emmy Lou Prescott at:
emmylou@cowgirl.net
or call 817-509-8965.
The Kimball Art Museum has collections featured and educational programs.
Museum learning begins early with this special program for young children (ages 4–6) and their adult partners. Space is limited for this free program; sign-up begins one month prior to each session.
No reservations are required for public tours; admission is required for the special exhibition.
Fridays from 4 to 7 p.m. in our Pavilion Café, we will be offering a special Happy Hour on selected wines. Enjoy half-price glasses or bottles and relax in the delightful Piano Pavilion. Music will be provided during Happy Hour.
These are just a few of the Museums located in F.W. come back tomorrow to see a few more and a collection of a few great
eateries located in Fort Worth.