America the Beautiful the tour . . .
Join me in touring the beauty that God has blessed us with . . .
Today I am sharing an out of the way place.
Come along and visit Elephant Rocks State Park.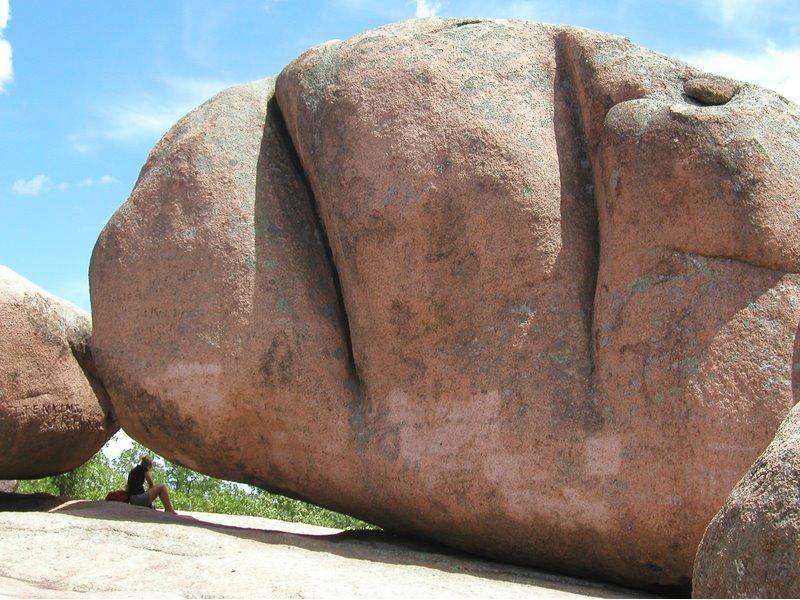 Our family had the opportunity to visit this interesting place when we lived a little over an hour and a half away. For 2 1/2 years we lived in Potosi, Mo. Elephant Rocks is a popular place for a day of hiking and picnicing. Unfortunately when we visited it was waaaay before digital photo's. All I have is prints stored away in boxes.
But fortunately there are lots available on line.
Source
Source
Source
Source
Source
Source
Source
PARK INFORMATION
The giant elephant-shaped granite boulders are the star at Elephant Rocks State Park. The coarsely crystalline red granite forms are popular with history buffs (who like to read the names of the 19

th

century miners who used to work in the area and who carved their names into rocks), children (who love to climb and scramble over and through the rocks) and parents (who revel in taking pictures of their children pretending to push the rocks). The park has a trail that winds through the rocks, which is an interpretative Braille trail. Abundant picnic areas and vibrant fall colors add to the park's appeal.
Click here for more park information.