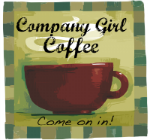 Wednesday they came by before work and we went to my new favorite mexican resturant. The waitresses there are really young and they love the baby. They are teaching all of us spainish. It is so funny this is the second time we have taken the baby. They speak english but as soon as they start talking to the baby it is in Spainish.
It was such fun this week to spend so quiet time all alone with the two of them.
My daughter is the best mom. Even when she is struggling with outside pressures she is still very nurturing and just a good mom. Also talks gently and softly to the baby. Never wanting the baby to cry or be fusses she really does make a great effort to see what is wrong. Not in a fussy way but in a gentle soft voice she talks to him and usually he will stop fussing.
My daughter loves God and yearns to be closer to him and for her son to go to church. They don't get to go often which makes me sad. But I know that will change over time. God knows and has a plan. We sing to him. One of his favorite songs is I'll Fly Away. She started singing that when he was just a few weeks old when he would flay his arms during diaper changing. Now anytime he starts to get upset of fussy you sing I'll Fly Away and he just smiles and smiles. He also loves Christmas carols which I sang while rocking him. My cowboy says he'll grow up falling asleep in church when Christmas Carols are sung.
I love that I get to spend some time with both of them. Because she is able right now to work part time and because I keep the baby I get to see them a couple of times of week and I am thankful.
She calls or sends a text photo almost everyday so I can always tell how she feels.
I know many of you have asked about her. She is trying really hard to be the wife and mother God wants her to be. Pray with me for her and her little family.
Thanks RachelAnne for inviting us all to coffee today.
Many Blessings to all...oh here's
Rachel's
link. (Click on Rachel's name)
Sherry