I've been a little awol lately. Not writing as many posts.
I thought I share what I've been up to.
I am indeed Thankful for many things like . . .
Source
I thought this photo was just too cute. It's from an article on saving for a rainy day. I didn't read it. Just borrowed the pic.
I like pigs. Do you?
Anyway I'm not saving for a rainy day right now. I am thankful that I did have to go out into the rain today . . .
Nope not me. I don't have a cute yellow rain coat. Or adorable red bag or red boots. I did have red boots once. Back in the day.
Waaaaay back in the day. Like in the '70's. I might have been this cute then. But that was a looooong time ago.
These days I were the new Skeechers and my feet still hurt.
And they'll be hurting a lot more in the weeks to come.
I am going back to Preschool.
I wish I could be the sweet little kids without a care in the world. But I'll be the teacher instead.
I'm thankful for the job. I'm thankful for the income. So I can fill that little pink pig.
And I'm really thankful that I'll probably be teaching PreK 4.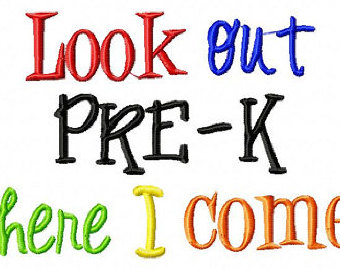 That's 4 year olds turning 5. Hopefully alot less physical than 18 months to 2 1/2.
I'm thankful to have a job. I'm grateful that God opened doors and lead me where he wants me to be.
It's not exactly what I was leaning toward. I wanted anything other than Pre-school. But when God opens doors I march through.
So I'm building up strength and determination. And stocking up on the tylenol. And I'm trudging through.
And once I have a few bucks in that little pig I'll get me and Daisy new boots . . .
Source
I'll try really hard not to be awol. I think I'll actually do better because I'll be on a schedule.

I work better with schedules. Do you?