Joining a new linky today and I think it is the perfect day because it's all about . . .
The Letter . . .
L. . .(I feel like I am on Sesame Street)but;
Seriously when I think of the letter L. . .
I think of Love.
And;Valentines Day which I am sure everyone is thinking of and I think of this . . .
For more about this image visit
this
post.
Joining Jenny at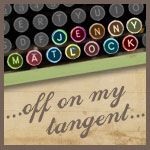 Click
Here