Thank you for the opportunity to share my Resume and experience for the position of Chief Household Officer
The following details my recent experience . . .
I have over 30 years experience in House hold management
Duties include:
Receives guests and visitors
Daily laundry and upkeep of family clothing. Including purchasing, mending and management of distribution
Proficient at meal planning; management according to USDA standards.
Proficient in teaching and training.
Frugal in managing food budgeting
Daily duties included managing bath time
Supervising maintenance staff in keeping all equipment in working condition. . .
Salary expectations for this position are negotiable
Proficient in managing transportation for all . . .
Dance practises and recitals . . .
Sporting events and practises and Horse Shows
Other skills include:
Tweaking, Tending and Beautifying
Skilled in naptime management . . .
Medical training
Expectations of position . . .
No paid sick leave
No paid vacation
No bonus plan . . .
Expected Retirement Benefit . . .
Sub title for this job
Daugther of the King
Click
Click
Here
Click
Here
Click
Here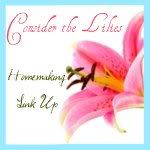 Click Here
Click
Here
Click Here
Click
Here