Joining Jenny for Alphabet Thursday with a Zestful spirit because
Zestful starts with the amazing letter
Z . . .
Now this is Zestful....although I think I wouldn't mess w/ my Dom. . .
Bailey's Orange Zest cheesecake. Yummy!
How about a little lemon zest. Maybe we can get out of this alcohol stuper! LOL
And next let's see if we can find some lime. . . .
hmmm...I think I'll pass!
OK so here's why I am thinking Zest not just because it is the letter Z but because I am going to make this . . .
I have been craving Buttermilk Pound Cake. And tomorrow is the day. Off to get Zest.
btw...all the
pics are from Pinterest
Hope you had a Zestful Day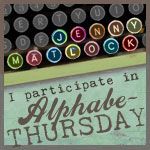 Click
Here
To Join Jenny