I changed things up a bit for this weeks plans. I normally write my menu and include it in my Happy Homemaker post and then write a post here with more detail and thoughts.
As I wrote and thought about making good things to eat I kept writing the same thing down. It seemed everything I wrote I felt like I had just written it down and served it.
Do you ever feel like that?
Well this week I was determined to go the extra mile and plan new and different meals.
And so here is what I came up with . . .
Monday (s) are a good day for me to serve left overs from weekend meals. I cook more time consuming meals on the weekends. But everything seemed to slow down and I had lots of yard work to do so no leftovers . . .
Well I do have a Roast in the freezer I will be making
Inspired by a recipe I found in my search for new recipes and new ideas . . .
I found the recipe over here I enjoyed finding a new blog. Miz Helen has lots of great recipe ideas. I'll be visiting her regularly for inspiration.
Tuesday
I have been wanting to make a Cajun or Creole What's the difference? Do you know? style Jambalaya. I looked for recipes and found a few. Still kind of pondering which one to try.
Do you have a Jambalaya recipe?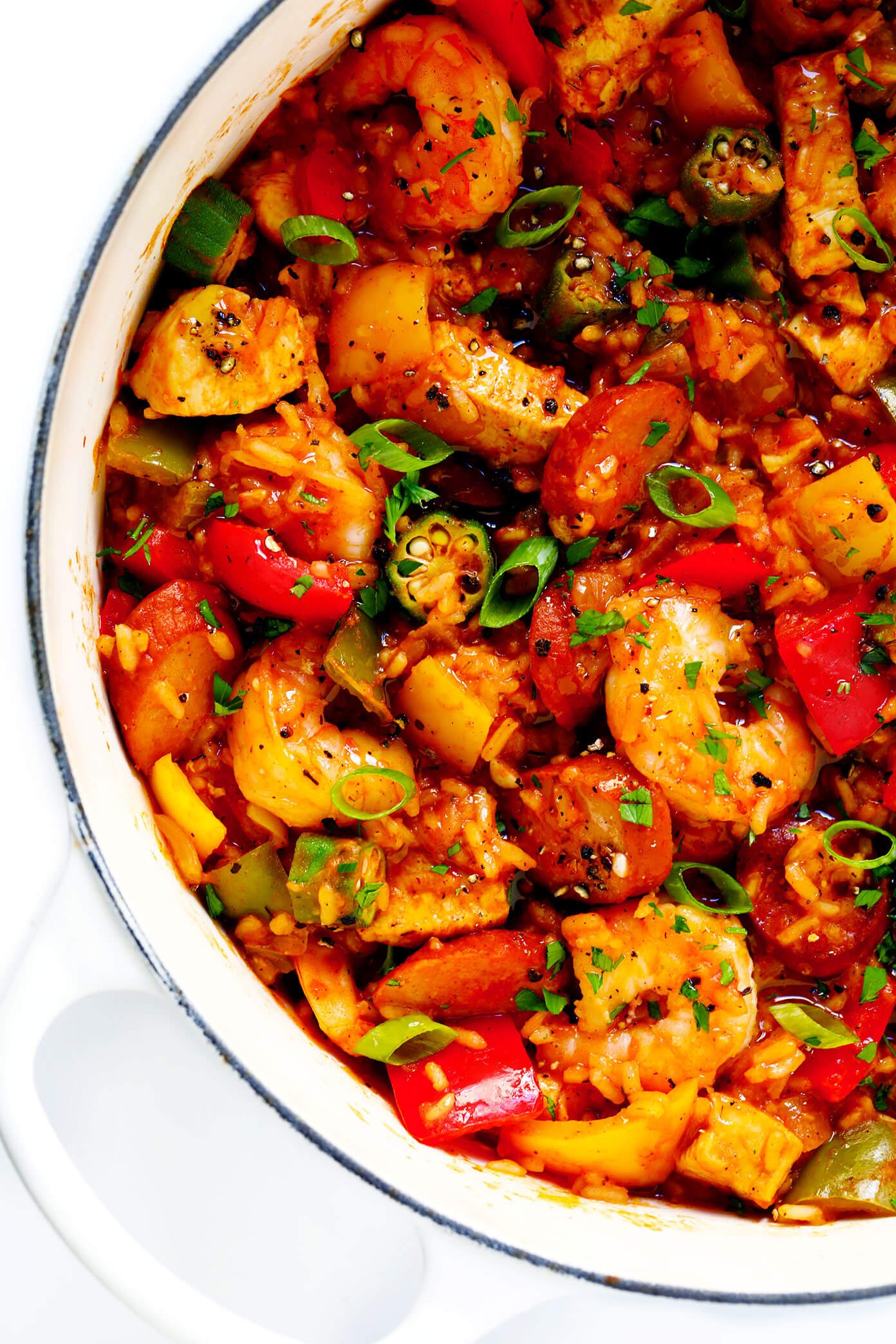 Ali at Givemesomeoven shared a recipe (it is here) that looks good and simple. My goal is to use the Shrimp, Sausage and Chicken that I have in th
e freezer. And find a new way to cook all 3. I do the same recipes over and over.
I do really, really love homemade Chicken Tenders and so they are on my menu for Wednesday. I guess one 'Old Stand By' is o.k.
Wednesday
With my Chicken Tenders I'll make Mashed Potato's with Cream Gravy gotta make Gravy if you fry chicken. Right? And I'll cook up some Corn on The Cob if it's ready from the garden if not a Corn Casserole or Mexican Street Corn sounds good.
Thursday
I've been wanting to make White Chicken Chili. There are so many recipes out there. I am attracted to the photo's. Some photo's just make you want to try it.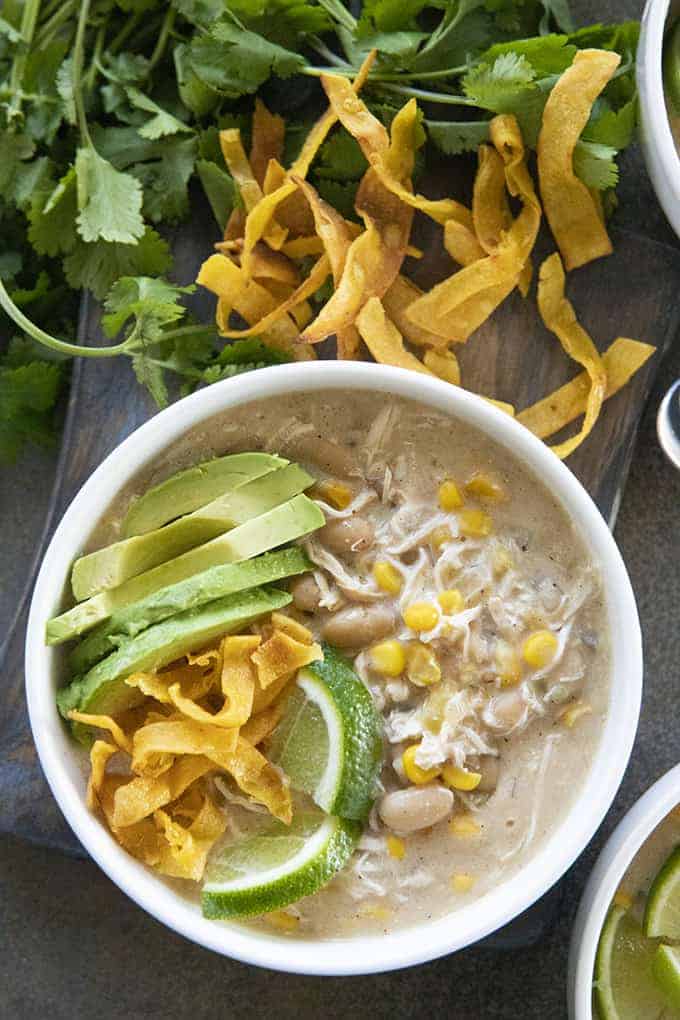 I will admit it is the Avocado that gets me. But not sure I want a recipe that calls for corn so I am still looking
Do you have a good White Chicken Chili recipe?
When I find the right recipe I'll serve with some yummy Corn Bread and a Mixed Green Salad.
Friday
Pulled Pork over Irish Nacho's and Salad . . . That's a new one!
Lazy Girl Peach Pie . . . I should call mine Tired Girl Peach Pie
Recipe found in this book
I'm a fan of Laura Childs she has several great Cozy Series and they have recipes!
And I have one my idea for dessert. This one I saw on FaceBook.
I think it just might be the recipe my mother used. I am itchin'
to try it and see. I'll leave out the nuts on half cuz I don't do nuts.
I think it's coming together to be a Yummy week! I hope you enjoyed looking over my menu plans. Please share your ideas!
Come back by on Friday for Foodie Friday where I'll share all the Rustic Plates from the week and a recipe!
I'll be linking my posts this week at these parties.