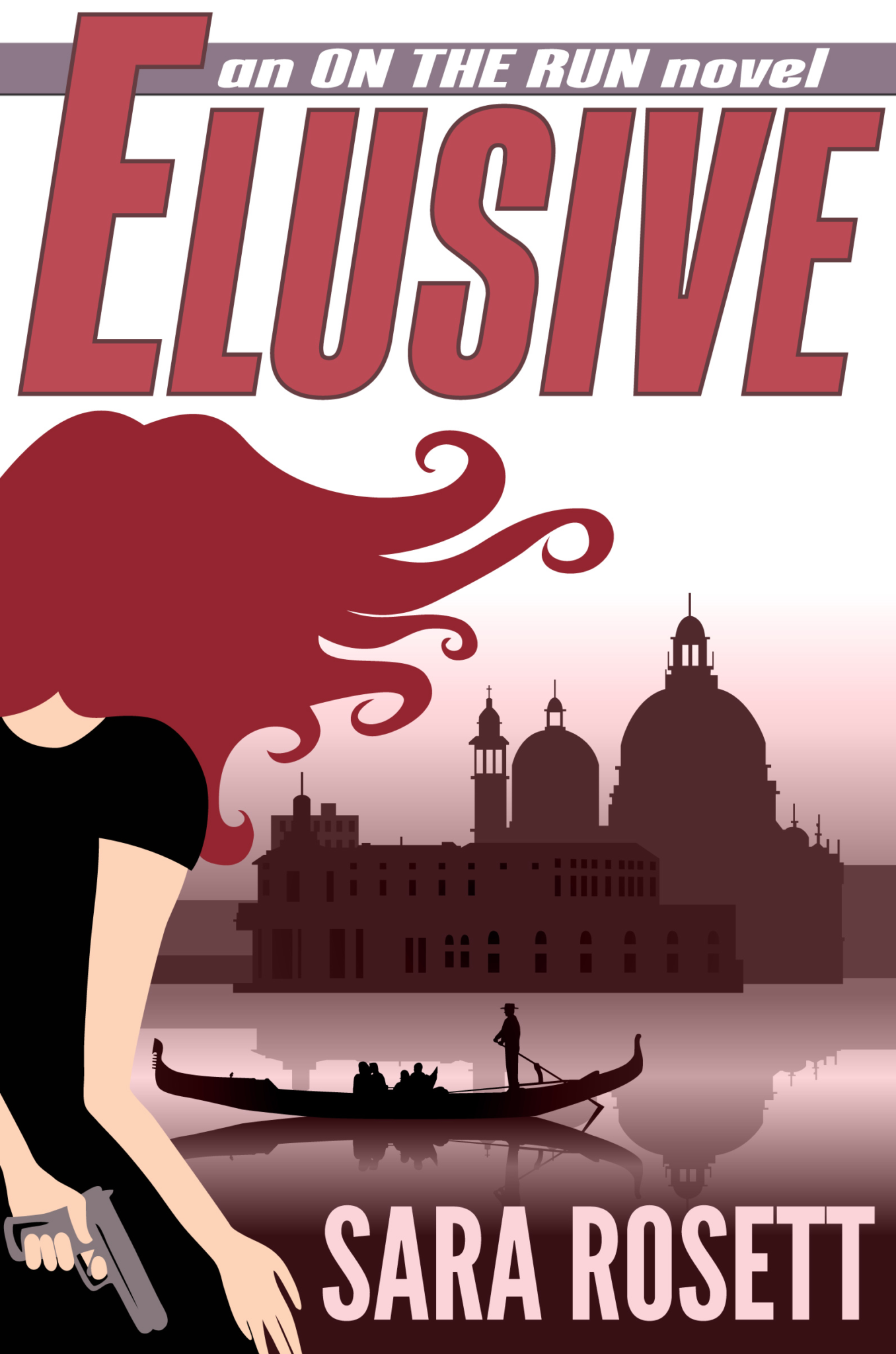 This is an unsolicited review. I don't usually post unsolicited reviews here. I enjoyed this book so much I wanted to share it. I read the book on my phone using the KOBO App.
I am now a new fan of Sara Rosett. After visiting her website for more information for this post . . . I realized I've been under a rock somewhere!
The website describes the genre Cozy Crime and Heist Mysteries.
I am looking forward to reading many more. Especially book two in the On The Run series!
Here's what the book is about. (from the authors website)
Elusive (Book One)
With its fun mix of mystery, international travel, and light romance, Elusive will appeal to fans of Elizabeth Peter's Vicky Bliss series or Romancing the Stone.
Zoe Hunter loves living on the edge. Free-spirited and spontaneous, she's built a life stringing together various freelance gigs that keep her bank account barely in the black. But when her ex, Jack, goes missing along with several million dollars from his business and the FBI zeros in on her as a person of interest, Zoe's life goes from delightfully unpredictable to downright frightening.
Plunged into a world of fake identities, deception, and murder, she's afraid to trust anyone. Zoe impulsively skips town in a search for answers that takes her from Las Vegas to Italy, but instead of tracking down answers, she only uncovers more questions.
Who was Jack? Is he dead or did he fake his disappearance? And, what was he mixed up in—art theft, the mafia, espionage, or all three?
And I thought...
Elusive is a fairly fast paced story. Zoe's ex-husband who she happens to share their house with disappears during a storm.
The story takes place in Dallas, Texas so I was immediately interested. When she finds his business partner murdered only a few hours later and then is questioned by police and the FBI Zoe begins a search of her own to discover Jack's secrets and hopefully find him.
The story moves at a good steady pace. It is filled with twists and turns and kept me on the edge of my seat.
The reader is taken on a fast paced journey from Texas to Las Vegas and then a fun visit to Italy.
This was a book that if I had read the print copy I would have finished in a day. One of those books you let everything go and just relax and read!
The main reason that I wanted to share this review on this blog was because it is a good clean book. No language. No bedroom scenes.
The crime scenes are not graphic. There is a bit of humor in the story. And a teeny tiny bit of romance. I won't spill the beans for you.
The only negative I have to say about the book is I felt like there was a little of a secondary plot about some of the sub characters that wasn't finished.
I was glad to find this is book 1 and hope that the questions I have are revealed in upcoming books.
I didn't do a lot of searching to see where the book is available but you can find it at Amazon and Barnes and Noble.
Also I found it is available free on the authors website.
Click Here.
If your looking for a good clean read visit Sara's site.
I read Elusive on my phone with the KOBO app. I was not asked by anyone to write this receive.
This review will appear at My Reading Journey,
Amazon, Barnes and Noble, Good Reads and
The Springtime in Magnolia Book Club.