Welcome to my regular Monday feature where I join Sandra and a few friends to share my plans fo
r the week.
Sandra provides a great photo to share and prompts to chat about.
In the kitchen
The Weather
Looking for fall. Summer won't let go. Still in upper 90's. I we
Right Now I Am
I am behind. I've been spending all my spare time which isn't much working
on quilts to get sent to
Houston
.
My pile is so big. I usually just share the one I am reading this week.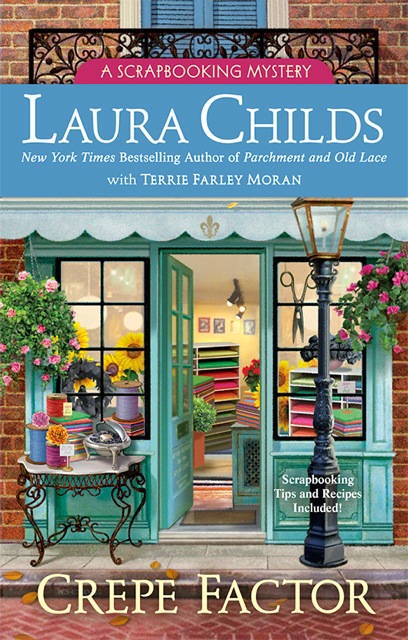 And itching to read this one . . .
I Am Thankful For
Restaurants. Sunday we stopped for lunch a great Chinese place. It was nice t
o sit and relax after a week of cooking every night.
In The Garden
Pumpkin vine with no pumpkins. What's up with that? I am not sure
I'll get a garden in.
Hopefully I can find some broccoli, cauliflower and cabbage at Walmart
to plant.
On the menu this week
A week of food from the freezer. I am diligently trying to clean out the freezer of left o
vers and on sale purchases.
I try to be frugal but I overwhelm myself.
Monday—Chuck Roast, Potatoes and Carrots
Tuesday—Tortilla soup from diced smoke chicken from freezer
Wednesday—Stroganoff w/Noodles, Green Beans
Thursday—Simple maybe order a pizza
Friday—Kielbasa and Red Beans/Rice a mix
Last weeks meals . . .How did I do?
Monday—Pork Chops, Stuffing, Green Beans Check
Tuesday— Shrimp Alfredo for the Cowboy, Spinach Chicken Sausage for m (from the freezer) Salad, Bread Check
Wednesday—Pinto's Cornbread, Fried Potatoes Didn't do the pinto's don't know what I did!
Thursday – Oriental Pepper Steak (sirloin from freezer, Fried Rice, Salad switched gears and marinated the sirloin and pan seared it. Served with fried okra from freezer and fresh cauliflower on sale at Kroger.
Friday – Leftover smorgasbord
anything I can find!
Ended up pulling some pork cutlets out.
In The Kitchen
Planning on trying this recipe this week. I don't make it often because I don't have a recipe and actually I don't think to do it!
Click here to see the recipe I am using.
Adding a new topic...
I AM Inspired
My friend Debbie Dabble shared her Fall tree.
It is so fun I was inspired to set up my Cabin tree for fall then change out the silks and ribbons to Christmas and add the Christmas ornaments.
Very cool idea. Thanks Debbie!
From the camera
A lovely book at a clients house. I am fascinated with tea parties.
Fabulous Features
Favorites from my party...
Victoria at A Modern Homestead shared this great post. Click here.
Fabulous Feature
Fabby always sets a beautiful table. Click here to read her post.
On Of My Simple Pleasures
The beach. I wish I lived close
Devo./ Scripture
My Sunday feature is Simple Sunday. I share an illustrated scripture I have found on the inter net. From now until Christmas I
am sharing photos I've illustrated and drawings. I am compiling a
journal for my daughter for Christmas.
Thanks for coming over and sharing my weeks plans.
Happy Homemaker Monday, Create with Joy, Menu Monday,
The Art Of Homemaking, Grammies Grid, Amaze Me Monday,
Busy Monday, Merry Monday, Make It Pretty Monday,
Dagmar's House