Welcome to Part 2 of my Housekeepers Guide to Vacuums.
Today we are going to be talking about cleaning carpet on stairs.
If you missed part 1 A Housekeepers Guider to Vacuums click here.
I do not claim to be an expert. But I clean houses for a living and in these posts I am just sharing my opinions on what works for me.
Let's talk about stairs with carpet.
Can you relate? As a housekeeper I dread lugging heavy vacuums up and then working my way back down the stairs.
Thankfully I only have 1 house currently that has carpeted stairs. There was a time I was doing stairs daily!
It is a back breaking task. Especially if you of a certain age!
Thankfully I don't have to clean carpets this way . . .
I have a couple alternative suggestions to ease . . .
the back breaking task of lugging a heavy vacuum.
And, I think that these 2 suggestions are much more effect and clean your stairs better than any of the vacuums that are currently available.
My first suggestion and the one I use twice a week in the home that I currently clean that has carpet on the stairs.
It's simple and easy on my back. I use a good 'ole stiff broom. I sweep down the stairs. I sweep each step horizontally and then again vertically. As I vertically sweep down the steps the debris falls down to the lower step.
By using a broom I can get into the crevice where the steps meet.
And I can also sweep the wood molding going up the stairs as I go down.
This kind of sweeping is not Drudgery to me. It's a fast and effect way to clean the stairs.

I thought the advertisement for the carpet sweeper was interesting.
Do you remember the old carpet sweepers?
Maybe you feel like you need more than a good sweep. If there are pets in the home maybe a good vacuum is a better chose.
To avoid the dragging the big vacuum up and down stairs I suggest
Dirt Devil. I am sure other brands have a model that is more like a regular vacuum like this . . .
I have this model mine is a few years old. Although it does an excellent job I like the smaller bagless model because of the pointed edge. It doesn't have the rolling beater bar like the one with the cord. But I like it because it will get into the crevices.
The smaller cordless version is even easy enough for a child to use.
The only negative is you have to keep it plugged in and charged.
But your only using it for a very few minutes so it is great for a stair case.
So maybe your thinking these are great options but . . .
I don't have carpet on my stairs! How in the world do I keep all the pet hairs and food crumbs and who's not what off the stairs?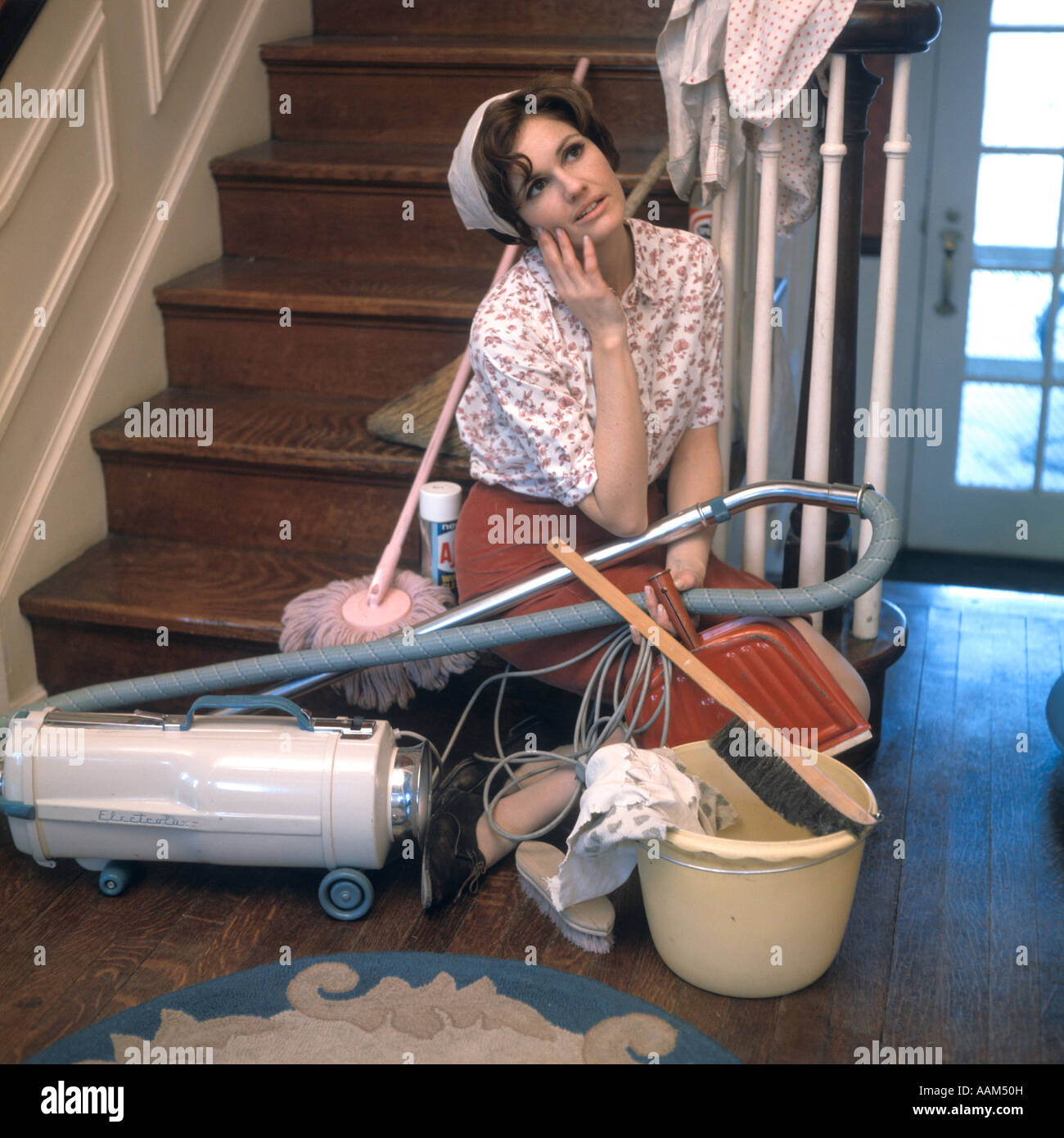 Come back for my next installment of
A Housekeepers Guide.
And my party favorites they are listed with links below this post.